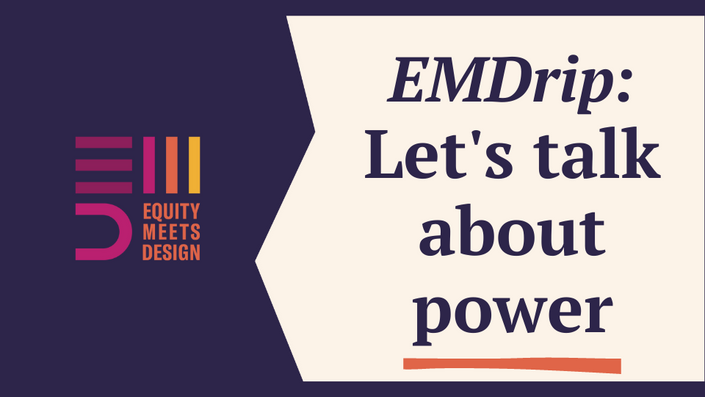 Let's Talk About Power (EMDrip)
Learn about power & equity + explore how to have meaningful conversations about power.
You're purchasing a replay of our workshop, "Let's talk about power."
The slide deck, resources, and tools you can use with your team are included with your purchase, and you'll have continued access to all of those things 🎉.

This workshop is the first installment in our "EMDrip" Series: you'll have the chance to start to learn about power and equity, and explore how to have open, meaningful, and generative conversations about power at your org/on your team.
By the way, "EMDrip" means that we aspire to give you a small, snack-sized way to get started. So, we're not going to teach you all about power, but instead guide you in starting to actually use these ideas and activities around power in your work (a little drip drop, if you will 💧).
What this workshop is about:
Power is the single most telling measure by which we, at EMD, understand the level of equity in an organization.
Power is ever-present – after all, every single decision we make begs the question of whose needs will prevail. Too often we pretend like power doesn't exist, minimize power when we have it, and/or refuse to be critical about the ways our power impacts our work and those around us. We can usually sense where power lies and how (if) it's shared, but rarely address it (at all, let alone openly or productively).
We believe this is because we generally lack a clear understanding of and shared language to identify and discuss (and eventually shift) power. All that to say: we know starting to talk about power can be pretty terrifying and overwhelming, so we decided to share a bit of what we've created to help our clients get started in the hopes that it can help you get started, too 🥂.
What this workshop will feature:
✅ What we do to help our clients understand power and get started talking about it openly, equitably, and fruitfully
✅ How you can get started building awareness of and shared language around power
✅ Plug-and-play slides/reflection questions/activities/a helpful handout
What this workshop does *not* cover:
🙅🏽‍♀️ A deep dive into power
🙅🏽‍♀️ Lots of research/theory
🙅🏽‍♀️ Extensive skill-building
🙅🏽‍♀️ Ways to do power mapping, formal power analysis, etc.
This won't be a deep or extensive class about power, but instead an overview of how we cultivate shared language about power with our clients (including activities and how-tos) with the goal of moving you from 0-1 by showing you how to get started using these ideas and activities in your work right away.
Who facilitated this:
This workshop was facilitated by Equity Meets Design's founder and CEO and co-author of the equityXdesign framework, Dr. Christine Marie Ortiz Guzman – by purchasing this course, you'll have continued access to the recording, deck, resources, and tools.
The Not-So-Fine Print:
ACTUALLY, MY JOB SHOULD TOTALLY FREAKING PAY FOR THIS!
We agree, which is why you should send them this Employer FAQ and ask👏🏽them👏🏽to👏🏽pay👏🏽up👏🏽 🤑💸
P.S. Not sure what to say in order to ask? Use the email template we wrote just for you, and if you'd like even more guidance, here's our Guide to Getting your Employer to Sponsor You.
Also – don't forget about PD funds! Many organizations have "professional development funds" that are earmarked for the specific purpose of…you guessed it…professional development, just like this workshop! Accessing them is usually pretty easy and straightforward – talk to your manager, HR department, or consult your employee handbook to find out if you have PD Funds and what steps you ought to take in order to access them.
REFUND POLICY:
We want you to be totally happy and fulfilled, so, if you're not satisfied with the course, please let us know at [email protected] and we'll do our best to make it right. Refunds can be requested up until one calendar week after your purchase.
TRANSPARENT PRICING POLICY:
How did y'all price this?
This workshop is priced on the lower side because we generally like to keep our one-off offerings as accessible to folks as is possible for us.
Additionally, we're still iterating our content around this topic, building and refining our materials, and figuring out what common questions folks have and what support they usually need throughout this process.
HAVE QUESTIONS?

Email us at sayhel[email protected] and we'll get back to you super soon 😘.
Whatcha gonna do with my info?
We'll never spam you or sell your info to anyone else. When you sign-up for one of our events, we'll put you on our monthly(ish) newsletter list — that means approximately once a month, you'll get an email from us containing free equity design tools, resources, and announcements about our learning offerings and workshops, and you can easily unsubscribe anytime. We make sure our newsletters are packed with tons of free value (and jokes, and a little well-meaning shade 😉) regardless of whether folks buy any of the things we sometimes sell through them.
Your Instructor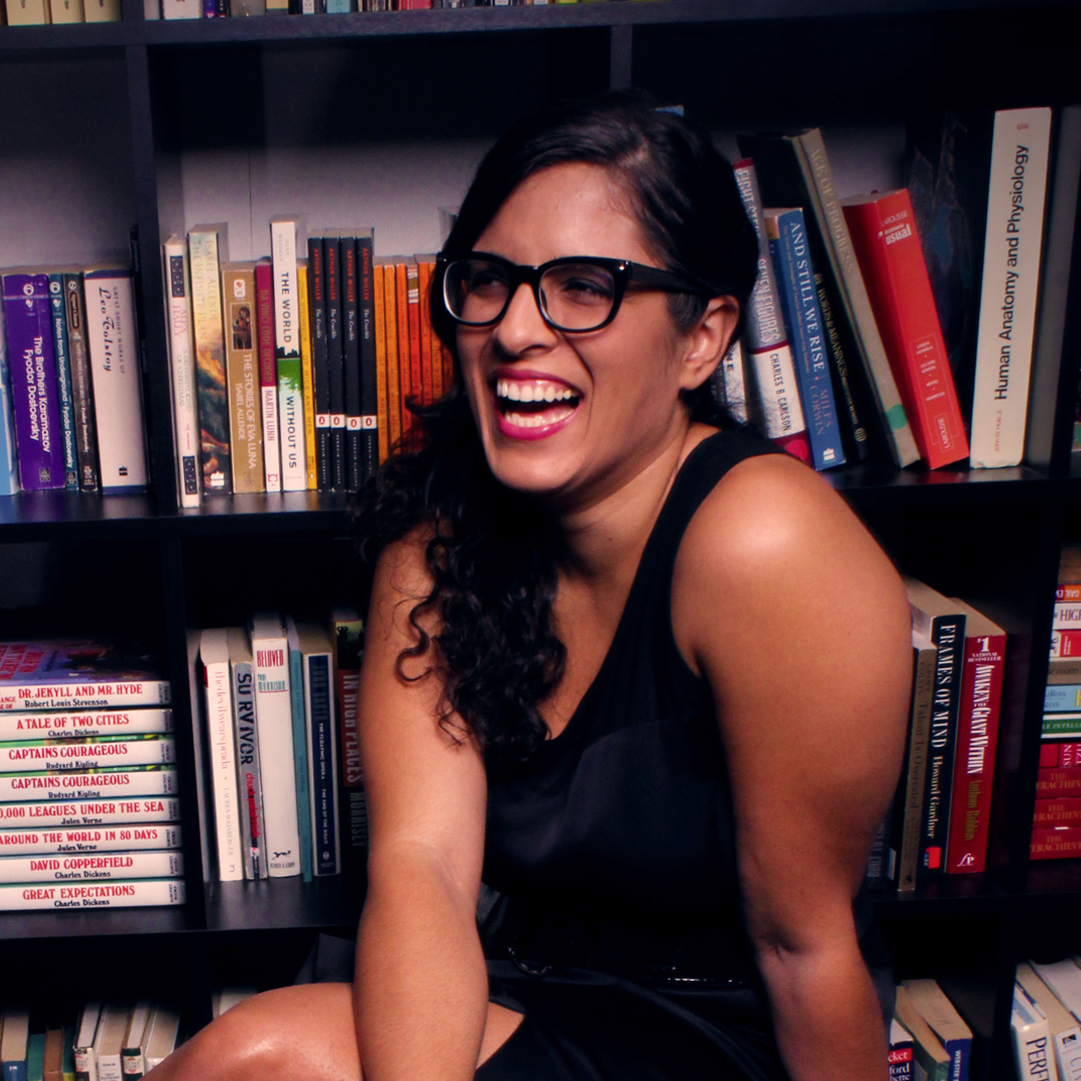 Dr. Christine Ortiz is a serial entrepreneur with a passion for innovation through equity-centered design. She has launched k-12 microschools, consulted for schools in the US and internationally, designed and coached entrepreneurs, coordinated a national competition for innovative school models, and designed and taught graduate-level courses on redesigning schools at the Stanford d.School and Harvard University. Her current venture is Equity Meets Design, a think/do tank merging the consciousness of equity work with the power of design methodologies.
Christine spent her teenage years creating the national Truth tobacco prevention campaign and consulting with states and other countries interested in implementing the model. The first in her family to have a college degree, Christine has a BS from MIT, Masters in Education and Non-Profit Management and a Doctorate in Education Leadership from Harvard University. In all her endeavors, she has been motivated to address the barriers innovators face when tackling complex equity-based social issues.