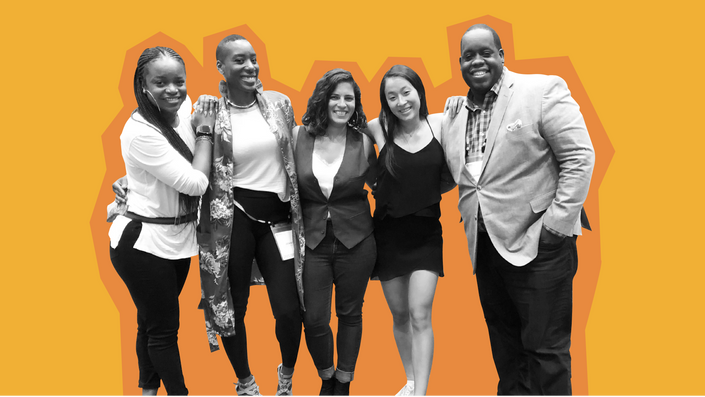 the equityXdesign Coaching Community
Explore what equityXdesign looks like in real life, get support on your specific design challenges, and struggle/learn/heal in community. Learn more 👇
Enroll in Coaching Community
💫 Welcome to the eXd Coaching Community 🎉✨
Welcome to Equity Meets Design's equitable design coaching community, where we explore what equityXdesign looks like in real life, get support on your specific design challenges, and struggle/learn/heal in community with one another.
Why does this exist and who is it for?
The messy, real-life work of equitable design is deeply challenging at every level -- intellectually, physically, emotionally, spiritually, socially. This offering is designed to provide you extra professional and personal support along your equityXdesign journey -- after all, equity work cannot happen in isolation or in a vacuum. Leaning on each other, vulnerably exposing ourselves, and receiving and giving support is a huge part of what it means to do equity.
Whether you're a former client, a student in our online courses, or a leader looking to learn alongside other folks, this is where you'll find structured guidance inside a confidential and sacred container.
Who is leading this and what will it look like?
Dr. Christine Marie Ortiz Guzman, founder and CEO of Equity Meets Design, is leading the coaching community and will be co-hosting most of the calls
You can expect three Zoom coaching calls per month on average. Generally, these will be hosted by Dr. Christine Marie Ortiz Guzman and will feature one other 💣-🍑 person from the EMD team or from the equity world beyond (hint: sound those emojis out or ask your friendly neighborhood Gen-Zer 🙃)
The structure of the month will vary sometimes -- when we will feel it's valuable to the community, we'll bring in some of #OurDopeFriends to host their own equity-related coaching calls/workshops/trainings
Your membership includes ongoing access to a private, EMD-facilitated Facebook group of other leaders and peers from the coaching community
When is this happening?
In 2022, the coaching calls will happen the first three Thursdays of the month beginning in February and ending in November. They'll take place from 1-2 PM Eastern / 11 AM-1PM Pacific.
Psssst: once you've completed your purchase, pay close attention to the thank-you screen, where you'll find a button to access calendar links, dates and times, and Zoom links -- be sure to keep those peepers peeled 🍌👁️ 👄👁️🍌 for that. You'll also be auto-invited to 3 Google Calendar events, one for the first Thursdays of the month, one for the second Thursdays, and one for the third.

What will the calls be like?
We'll collect your questions and requests prior to each coaching call so that our time together is deeply grounded in the equity design challenges of your present-day reality. The calls will be a mix of content that's responsive to your curiosities and requests, Q&A, and folks getting coached in front of the group. Come as you are and know that this is the place for all your stuff -- be it simple, messy, painful, isolating, embarrassing, we will work it out together ❤️🤗
How much does it cost to be a part of this coaching community?
Our basic monthly subscription is $125 per month -- no commitment, cancel anytime. Pay for 3 months at a time and you'll get a 15% discount. Pay for 6 months and get 25% off.
What you get:

~Three monthly coaching calls
Admission to the members-only Facebook group, where you'll find connections, resources, and additional peer and coach support
Priceless cool factor 😎
After you check out, you'll get details for how to access the Zoom meetings and Facebook community.
The EMD Team - Your Coaches/Co-Coaches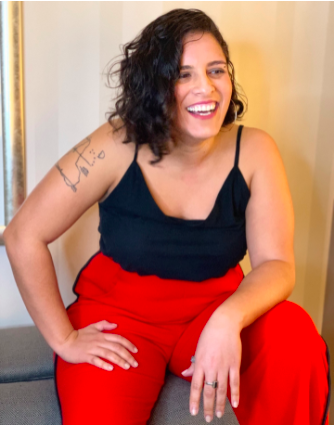 Dr. Christine Ortiz Guzman

Dr. Christine Ortiz Guzman is a serial entrepreneur with a passion for innovation through equity-centered design. Her current venture is Equity Meets Design, a think & do tank that builds capacity in folks to use an equity-centered design process to answer the question "How do I do equity?" Their equity by design process supports individuals and organizations to intentionally design their interventions, interactions and institutions for equity and justice.
Christine spent her teenage years creating the national Truth tobacco prevention campaign and launched her first consulting firm at 17, supporting states and other countries interested in implementing the Truth model. She has launched k-12 microschools, consulted for schools in the US and internationally, designed and coached entrepreneurs, coordinated a national competition for innovative school models, and designed and taught graduate-level courses on redesigning schools at the Stanford d.School and Harvard University.
The first in her family to have a college degree, Christine has a BS from MIT, Masters in Education and Non-Profit Management, and a Doctorate in Education Leadership from Harvard University. In all her endeavors, she has been motivated to address the barriers innovators face when tackling complex equity-based social issues, leveraging and accounting for the entirety of who she is, especially her experience being a Latina and a mother from the south. She lives in Orlando, Florida with her partner who is a stay-at-home dad to her teenage and newborn daughters.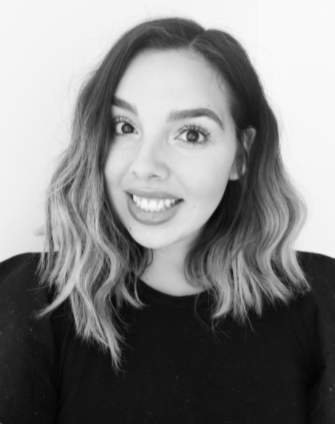 Aislinn Betancourt

Aislinn Betancourt is Chief Knowledge Officer at Equity Meets Design, a think-and-do-tank that merges the consciousness of equity work with the power of human-centered design.
Ultimately, Aislinn is devoted to helping organizations that do good, do better. Her work has spanned multiple industries - from education to agriculture - and five continents. Prior to joining Equity Meets Design, she was Chief Operating Officer for SVT Group, a firm that specializes in helping organizations know, grow, and show their social and environmental impact. Prior to SVT, Aislinn served as Social Impact Manager for an agricultural and community development NGO in rural Chile, where she spearheaded the organization's impact measurement and management strategy. She has also served as a consultant on dozens of organizational development, strategic planning, and evaluation projects, contributing her expertise in organizational design, impact strategy, and social research.
In addition, Aislinn is a veteran direct-service practitioner with 10 years of experience working closely with indigenous communities, at-risk youth, and refugees toward economic stability, self-actualization, and citizenship. She has been an advocate for diversity, inclusion, and equity in the workplace since the start of her career, piloting initiatives to recruit, retain, and advance young people of color in the fields of management consulting. She has also helped develop policies that enable organizations to better serve their multicultural and multilingual client base.
Aislinn is a Fulbright alumna and completed her BA in Religious Studies at Rollins College and Masters of Social Work at Boston College. She is a native English and Spanish speaker.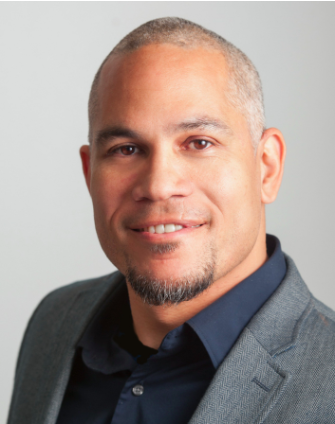 Kofi Taha
Kofi is an equity-minded facilitator, community organizer, program administrator and fundraiser with over 20 years of professional experience. He served as the Associate Director of MIT D-Lab where he focused on partnering with communities to develop, implement and evaluate community-driven design practices. He has co-facilitated village-level technology design workshops in Uganda and Haiti; advised new enterprises commercializing social impact products in Ghana and Tanzania; provided support to local innovation centers in Brazil, Colombia, and India; and helped lead the International Development Innovation Network (IDIN.org), a global community of 1000+ innovators, entrepreneurs, ecosystem builders, researchers, and educators.
As part of the Affordable Design & Entrepreneurship program at Olin College of Engineering, he collaborates with local partners to implement Shifting Rhythms (shiftingrhythms.org), an after-school and summer program in rural Mississippi that offers youth ages 9-15 an opportunity to express themselves through hands-on technology, arts and entrepreneurship projects. Regardless of geography or whether technology is a focus, what drives his facilitation work is a commitment to improving the use of inclusive practices that lead to more equitable outcomes in communities that continue to experience the repercussions of generational exclusion. Standing on the sacrifices of many ancestors, he studied political economy at Columbia University, urban planning at MIT, and is currently a doctoral candidate at the Harvard Graduate School of Education.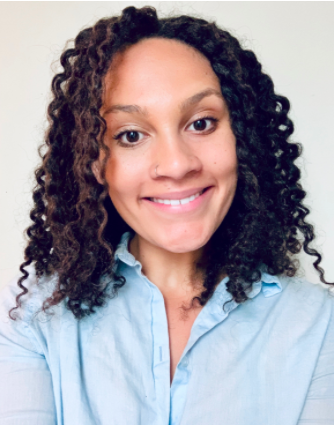 Aleiya comes to design with a background in Ethnic Studies and Political Science from the University of Oregon. Originally from Colorado, she is passionate about storytelling, community justice, and the radical imagination. She believes that we have the collective capacity to heal from racialized trauma and design a more just world. During her time as a student in the Art, Design, and the Public Domain program at the Harvard Graduate School of Design, she deepened her passion for design as a tool for justice through her leadership on the 2019 Black in Design Steering Committee, as a fellow with the Charles Hamilton Houston Institute for Race and Justice, and as an intern with BlackSpace New York. Her work strives to understand what is possible through the lens of healing, joy, and belonging. With experience in youth empowerment, racial and political organizing, and design research, she is committed to the transformation of our systems and communities.Her long-term vision is to co-create a healing justice farm collective, where BIPOC can redefine what it means to live in stewardship of the land and each other.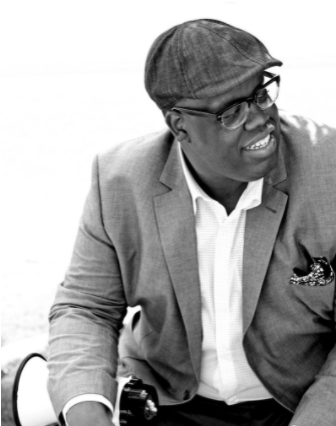 As a trained strategist, facilitator and consultant, Samuel has engaged over 1.4 million participants around the globe. Samuel brings two decades of professional experience to the Equity Meets Design team coaching clients across an eclectic spectrum of local community service orgs, national non-profits and international corporations. Much of his work has been recognized in major publications and media outlets.
As a husband, father of two daughters and son of a superhero, Samuel remains grounded in the idea that individuals are their own best advocates. His coaching approach is founded in Participatory Design (PD) methodologies,which place those experiencing the issue at the center of the work to resolve it. As a coach, his role is simply to facilitate the methods, tools and processes,clients need to reach their full potential.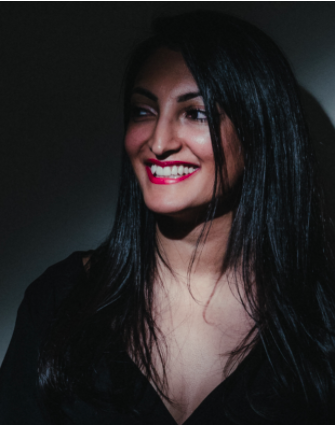 Shakirra Meghjee (She/Her/Hers)
I am a thinker, lover, and highly-sensitive person, a non-neurotypical survivor of complex trauma and chronic invisible illness, and a believer in neuroplasticity, transformation, and redemption. I worked diligently for over a decade to find greater value, belonging, functionality inside ableist and capitalist systems, only to discover that 1. starting self-directed design processes from a place of self-compassion, wholeness, and inherent worth is not only more loving, but also more effective, and 2. prioritizing pleasure over production creates not only more peace, but also more purpose. My conviction is that equity work must be trauma-informed, embodied, and deeply relational in order to be viable. Using my background in psychology and stand-up comedy and my lived experience transforming my brain, health, behaviors, and relationships, I help others find healing at the intersection of their self-worth and their challenges with shame and its manifestations as procrastination/perfectionism, insecure attachment styles, and self-doubt. I have a background in lean startup/entrepreneurship, new business development, and content marketing, and I am an experienced coach, speaker, writer, and entertainer. I hope that together we can reimagine the trend of the boring bio 🙃
Check out our team's areas of coaching expertise here.
Course Curriculum
Everything you need
Available in days
days after you enroll